USDOT Research Hub
A searchable database of the latest USDOT-sponsored research, development and technology projects.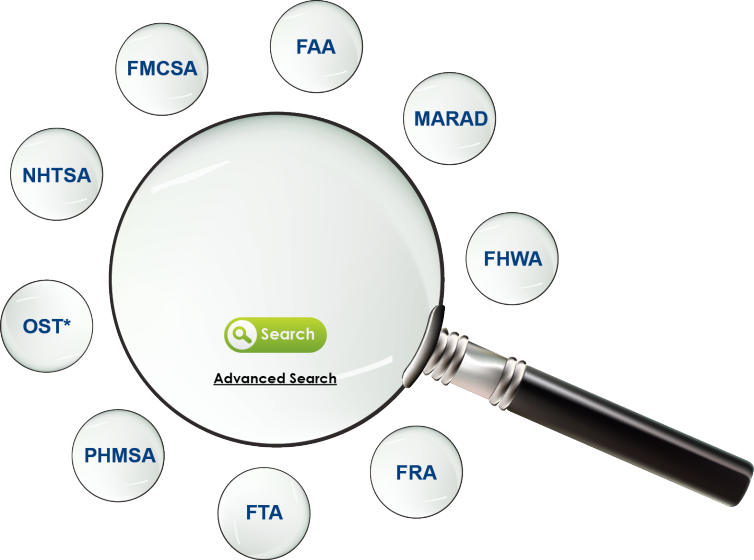 To get started, click on a USDOT agency or enter a search term in the box and hit "Search".
For more search options, go to Advanced Search.
This site has been configured for optimum performance using MS Internet Explorer 8. Using other browsers to navigate the site may result in impaired aesthetics and/or performance.
*In January 2014, the Research and Innovative Technology Administration (RITA) was elevated within the organizational structure of USDOT and is now titled the Office of the Assistant Secretary for Research and Technology (OST-R) within the Office of the Secretary (OST). RITA projects initiated before January 2014 will retain their RITA sponsor designation within the Research Hub site. Projects initiated after January 2014 will be given an OST-R sponsor designation.

OST-R's privacy policies and procedures do not necessarily apply to external web sites. We suggest contacting these sites directly for information on their data collection and distribution policies.